WARNING : lots of photos below . might take time to load
it's my day off today ! whopee .. ~ woke up really early to go online (as always) . below is a list of things i did today :
watched ep 13-16 of city hunter (a korean action-drama series)
listened to IU's songs via youtube
tried to figure out a way on how to fix my layout
went out with my boyfriend :)
we had dinner at our favorite restaurant at Gaisano Mall called Port Cafe .
chicken in white sauce & calamares (click img for larger view)
my boyfriend and i were planning on watching harry potter and the deathly hallows part 2 . it's a MUST-SEE movie, so, as expected there were a lot of people lining up for the movie tickets . good thing though, we thought of buying the movie tickets as early as possible (bought it around 10am, watched it at 6:20pm) *winks* im kinda sad though cause there won't be any harry potter movies anymore .
movie ticket for red carpet theater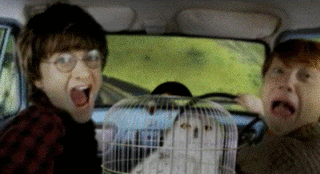 byebye harry :| (he was so cuteee)
after the movie, 'twas still early (around 8pm) . so, we went to the mall's arcade and played for awhile . and guess what ? I GOT LUCKY . lol .. arcades here (im not sure about other places) produce tickets .. i tried playing this ball thingy 6 times , and got 241 tickets !! WOO .. how cool is that ? i never tried getting tickets before though cause i only get 5 tickets for 6 tries . lol .. anyways, i exchanged the 241 tickets for a memopad (a cute one), and a winnie the pooh puffy sticker for my little sister :)
the tickets and the exchange :) (click img for larger view)